Hot air balloon ride Belgium price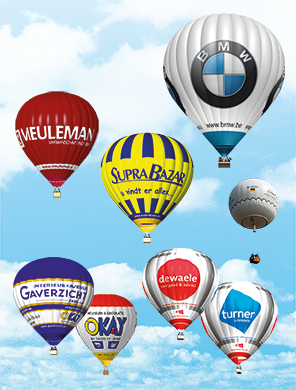 Price is what you pay.
Value is what you get." Warren Buffet
We offer hot air balloon flights with everything included::

A hot air balloon ride in Belgium (Flanders - Bruges area - Ypres area - the border with France)
You choose the date of your flight. It is possible during the week, during the week-end, it is even possible during the holidays.
We have more than 25 years of experience, which gives you confidence.
You can always reach us, best price/quality and we have a modern fleet.
A hot air balloon flight which lasts 65 to 75 minutes. It is the cheapest price / minute in the air. The pilot takes you to different altitudes.
In the hot air balloon, we only take small groups. We don't fly with baskets of 15 persons.
The pilot is very experienced.
We meet the passengers on the launchfield. We present you the pilot, the equipment and the chase crew.
security briefing + explanation of the flight
debriefing with real champagne
drinks at your choice (also for the spectators: your family, friends,...)
a "certificate of first flight" + a small gift
everything is included in the tarif: VAT + an insurance for all the passengers + Fuel surcharge
a gift for the owner of the field where we will land
The hot air balloon ride is a "trip" which takes about 3 hours, including breefing and de-breefing.
We have 7 balloons. If you book, you almost don't have to wait to perform your flight. Our company does not have long queues.
Each hot air balloon ride is for us a VIP balloon flight! It will be the balloon ride of a lifetime.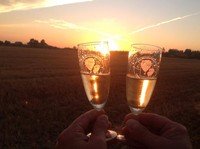 Our hot air balloon prices:
prices per passenger, insurance, fuel surcharges, VAT, everything included:
| | |
| --- | --- |
| PRICES | |
| Children from 7-12 years old : | € 100 p/p * |
| Booking for minimum 3 passengers : | € 140 p/p * |
| Booking for one or two passengers : | € 145 p/p * |


* You will be grouped together with other passengers where and when it fits for you. Please have a look in the table below for exclusive balloon rides. Children must be minimum 7 years old, and must be accompanied by an adult.
FOR BIGGER GROUPS, PLEASE CONTACT US FOR A DEDICATED QUOTE! FOR BIG GROUPS WE CAN TAKE OF WITH MORE BALLOONS SIMULTANEOUS.

RENT YOUR OWN HOT AIR BALLOON + pilot, and fly just with your group in one basket
click exclusive please.


We also offer very nice personalized gift vouchers for hot air balloon rides.
If you want to make a reservation, call us now +32 51 312 325. No problem to call us during weekends or on holidays.
Flying with us is ENJOYING!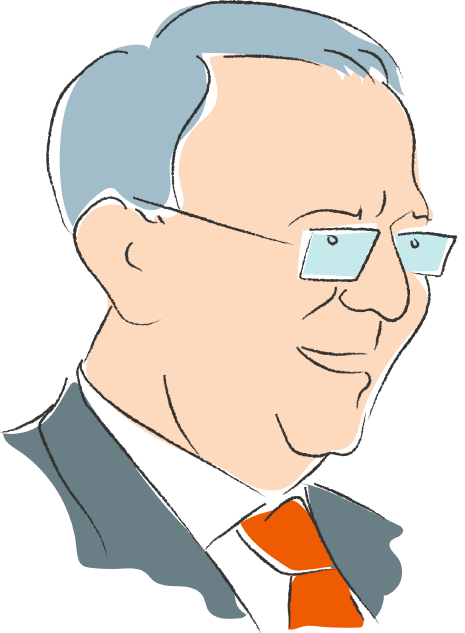 There are experiences you can't describe unless you live them.